About Regensia
A public-benefit urban systems strategy and design firm helping communities innovate – regeneratively
Catalyzing a Future of Regenerative Communities
Communities are generally stuck in an old paradigm. They continue to employ an outdated development model that manages interests and industries in isolation of each other. Efforts to improve one area generate unintended consequences elsewhere in the urban system (waste, pollution, poverty, debt). The perpetuation of this model has created complex and accelerating challenges -depleting ecosystems, climate instability, resource insecurities, rising social fragmentation, and geo-political conflict.
Regensia is ushering in a new regenerative urbanism model to meet the challenges of our time. We employ a holistic, integrative, and collaborative approach to planning and developing vibrant, resilient, equitable, and resource abundant urban places. Our market-based regenerative approach represents a transformative and disruptive development model that enables communities to get in front of pressing development challenges by realizing ambitious net positive social, economic, and environmental development goals within a single, integrated process.
Regensia offers a coordinated set of strategy, assessment, and design services that help communities test and apply the regenerative urbanism approach.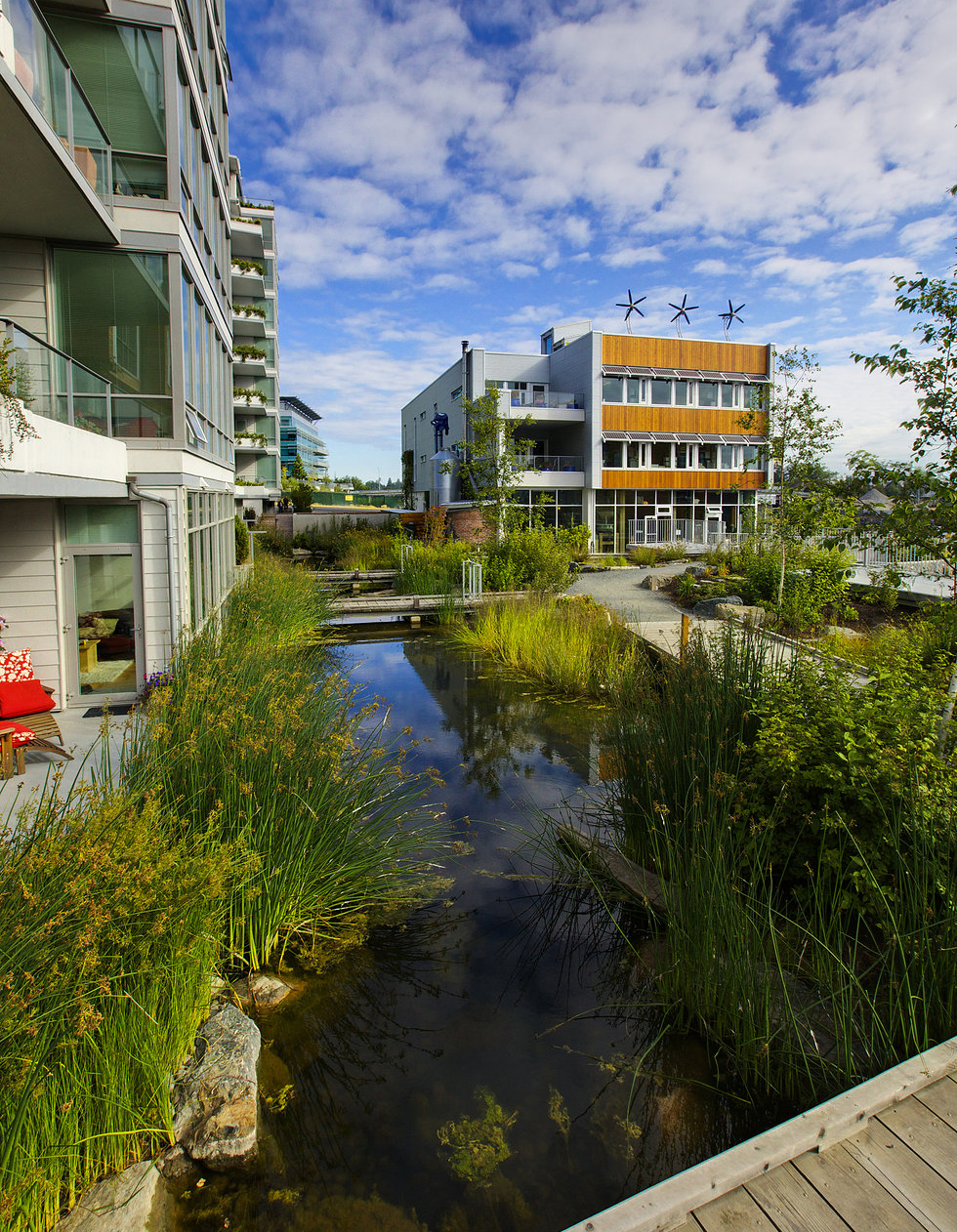 Inspiring Innovation Through Powerful Enquiry
We help our partners and clients collaboratively work through 'wicked' development challenges by asking powerful questions, such as:
How can communities simultaneously strengthen their economies, provide high qualities of life for increasingly marginalized populations, and improve the health and vitality of the ecosystems they inherently rely upon? How can we shift from a zero sum 'win-lose' culture to one that strives for 'win-win-win' outcomes?
What development goals, benchmarks, and standards must communities adopt to account for the pace and scale of the challenges they face? 
How might urban places 'make' more than they 'take'? What type of technologies and infrastructure systems can power resource abundant and climate positive urban developments?
What lessons can we learn from nature's 3.8 billion years of applied R&D? How can our built environments emulate the integrative and regenerative processes of living systems to better adapt to rapid change?
How can conventionally siloed communities capture the shared value of integrated urban systems? What type of business models, governance approaches, and finance mechanisms would be required?
Regensia collaborates with an extensive network of partners and clients to strategically advance regenerative urbanism. We provide support to diverse public, private, and civic entities, including:
Municipalities & Governments
We help forward-looking municipalities and government agencies develop regenerative-focused programs, projects, policies, and partnerships. We lead workshops, studies, assessments, plans, and development projects, and work at a systems-level to align diverse public, private, and civic interests around a community's regenerative potential.
Developers & Corporations
We design and facilitate the development of innovative 'nexus' development solutions that unlock unparalleled levels of performance and value. We offer a powerful competitive advantage for developers and corporations, improving resilience and resource security, enhancing attraction and property value, and capturing public sector support.
Urban Planners & Engineers
We partner with industry-leading urban planners, engineers, and architects on highly innovative development projects. Our integrated strategy, assessment, and district design models stretch innovation further, opening up doors for more powerful and purposeful detailed design and planning opportunities.
NGOs
We provide strategic support for operational and advocacy-based NGOs invested in testing and applying transformative new development models. Our regenerative approach delivers to diverse public-interest missions that support environmental, social, and economic vitality.
Finance Institutions
We work with impact investors, regional and multilateral development banks, and other finance institutions to develop innovative finance solutions and true-cost accounting models for next-generation development projects. Our approach anchors a new inclusive, circular, and regenerative economy.