Featured Projects
Innovative applications of regenerative urban strategy and design solutions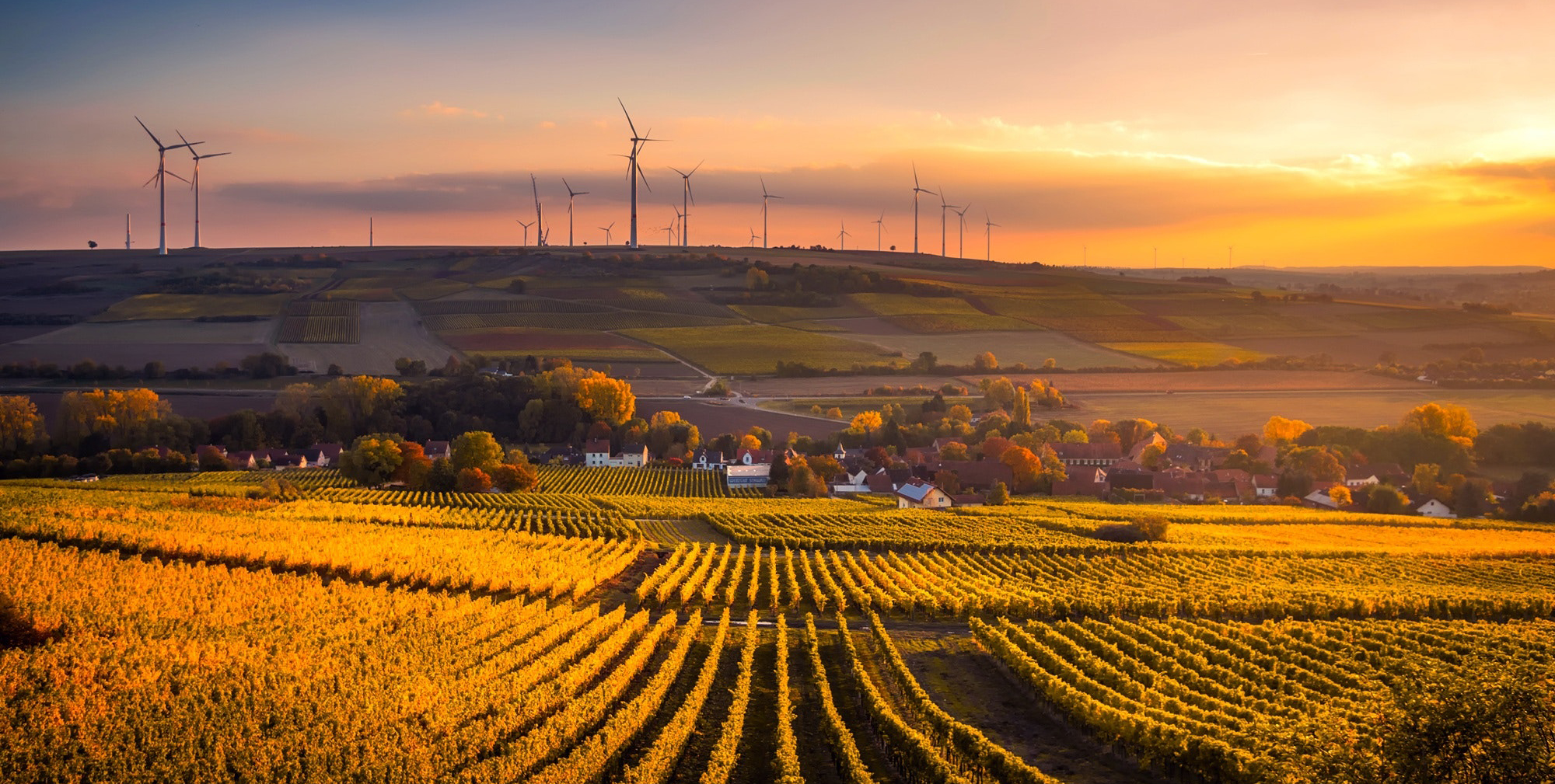 REGENERATIVE FOOD SYSTEM PLANNING FOR GOWANUS DISTRICT & NEW YORK CITY FOODSHED
Regensia has supported the CUNY Institute for Urban Systems program, AIA chapter of New York, and INSOURCE Belmont Forum by leading a working group and corresponding research on 'net zero' food system for the Gowanus district and broader regenerative foodshed opportunities for New York City. A central focus was to evaluate the production potential and ideal utilization of urban food system technologies (rooftop greenhouses, vertical farming, recirculating aquaculture systems, and community gardens) alongside regional production methodologies (controlled environment greenhouses and regenerative organic farms) to determine how much of Gowanus' and New Yorkers' diets could be supported locally. Initial results found that 40% of veg and 80% of seafood demand could be produced in urban areas with minimal impact on land use, while expanded utilization of regional soil-based greenhouses could substantially increase regional fruit and veg production and free up land for renewable energy, carbon sequestration, and habitat restoration.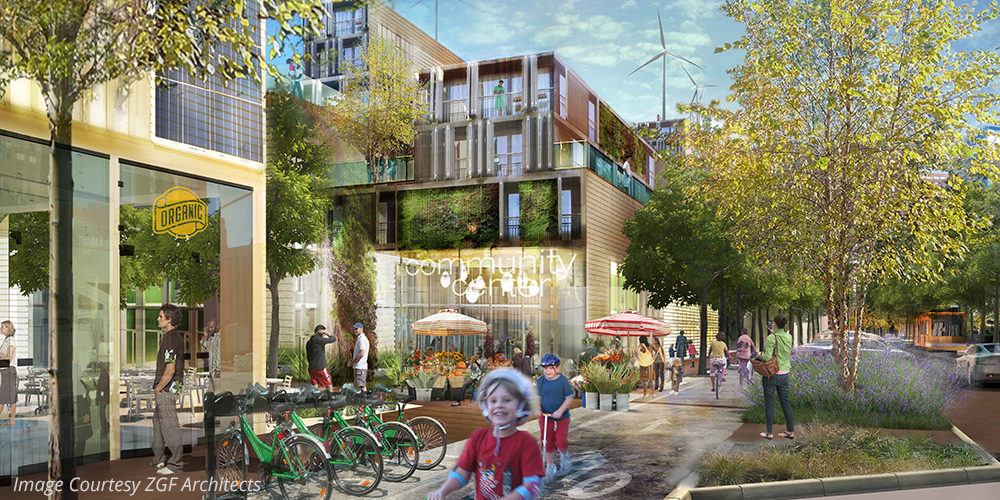 REGENERATIVE CITY ASSESSMENT & GRID DESIGN FOR SAN FRANCISCO
Regensia's Joshua Foss was contracted to lead a first-of-its-kind regenerative city assessment and district grid design for San Francisco. The study helped define regenerative urbanism and introduced its unique value proposition for the city. It included an overview of path-breaking global precedents, and utilized Regensia's Regenerative Cities AssessmentTM tool to benchmark and assess the regenerative potential of Central SoMa (a 230-acre district adjacent to downtown) as a local test case. Building on the assessment, Regensia and ZGF Architects developed a Proposal for Central SoMa to envision it as fully regenerative. The Proposal featured a customized Integrated Utility Hub (IUH), Integrated Utility System (IUS), and public realm improvements. Associated cost-benefit analysis determined that a 10% investment could yield regenerative levels of performance, while generating $2B+ of additional public benefits for the district. It was suggested that this value could be captured through new community-based coordination and governance models.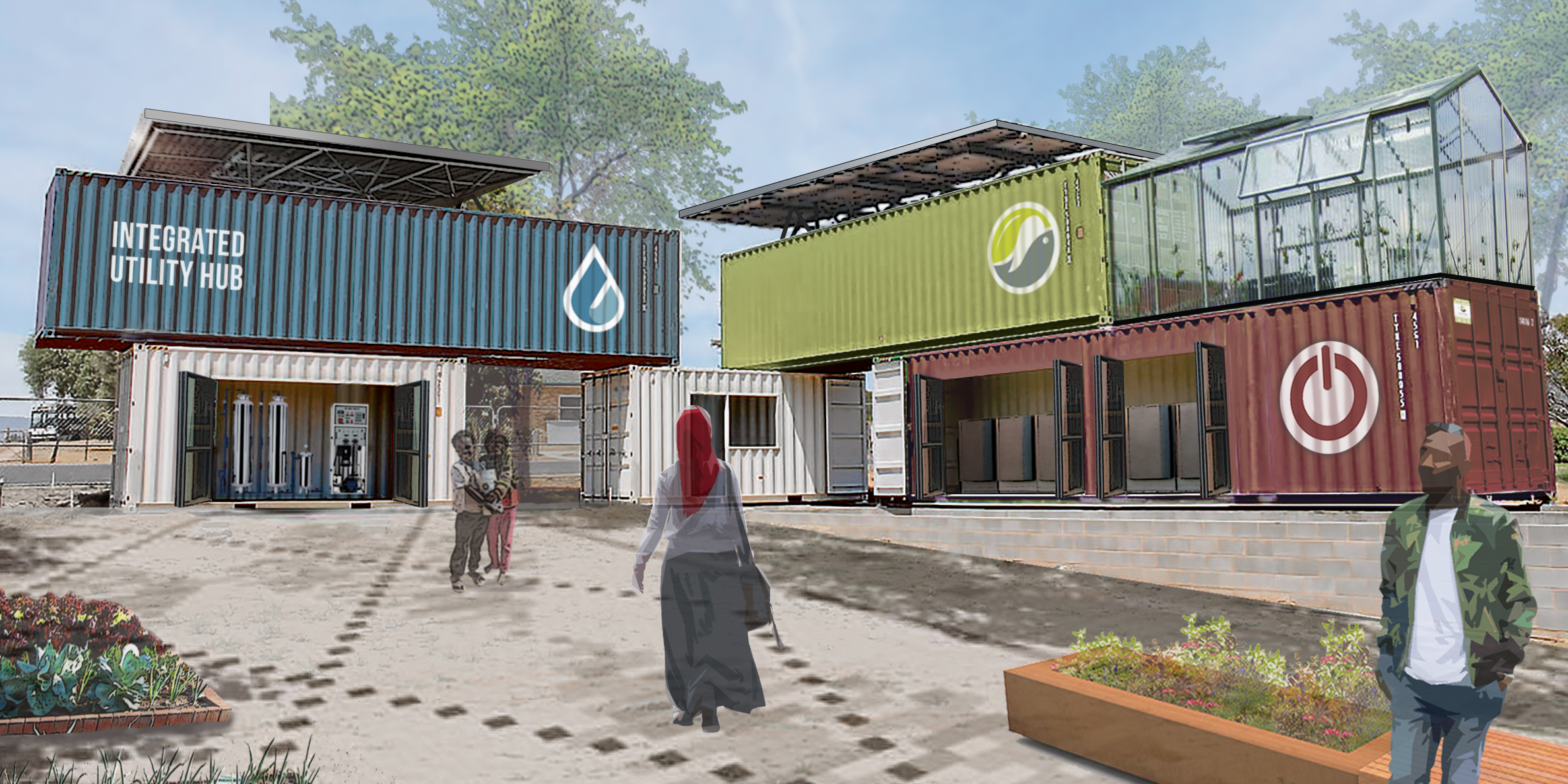 SITE VISIT & PRELIMINARY INTEGRATED UTILITY HUB MODELING FOR CAPE TOWN 
Regensia's Joshua Foss was invited by the City of Cape Town's Violence Prevention through Urban Upgrading (VPUU) program to examine the potential role a network of Integrated Utility Hubs (IUH) could play in addressing Cape Town's critical infrastructure challenges, which include depleting water supply, hygienic waste and sanitary infrastructure, reliable power, basic IT services, and annual flooding. Through a series of meetings with key government and civic leaders, as well as tours of townships and informal settlements within the Cape Flats area, Foss helped the city recognize that the IUH could be a valuable solution to help localize municipal service provision within each community. To test feasibility and preliminary costs, Foss modeled a scaled down IUH that could be fit within standard shipping containers for ease of siting, and determined it could have a simple ROI of less than 6 years.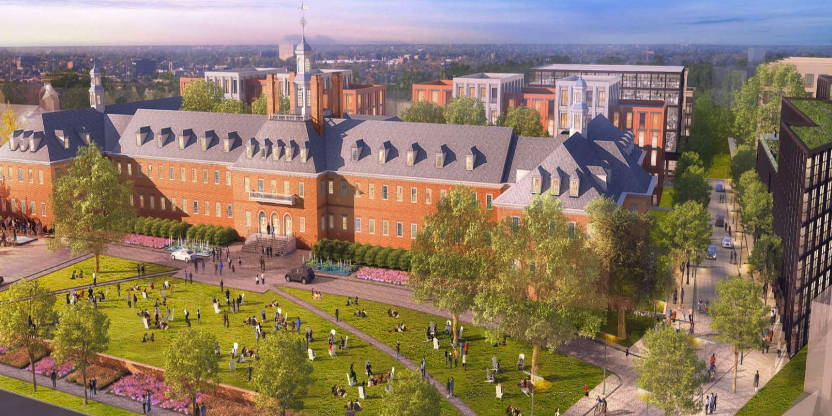 INTEGRATED UTILITY HUB MODELING FOR PRIVATE DEVELOPMENT IN WASHINGTON DC
Regensia's Joshua Foss was contracted to model an Integrated Utility Hub (IUH) for a 10-acre private mixed-used development in Washington DC with ambitions of becoming a global Smart City precedent. As designed, the IUH would manage and treat the development's solid and liquid waste, purify stormwater, and produce baseload electricity, heat, recycled water, and local food for site use and export. Working alongside a broader team of architects, planners, and engineers, Foss assessed how the IUH can be sited within the tight mixed-use development footprint. Preliminary modeling determined the Hub could be placed underground and within a parking garage, maximizing the opportunities for residential, retail, and commercial functions to be developed above grade. The project team also engaged with key municipal agencies to examine how a privately-led IUH might enhance and deliver to broader citywide goals.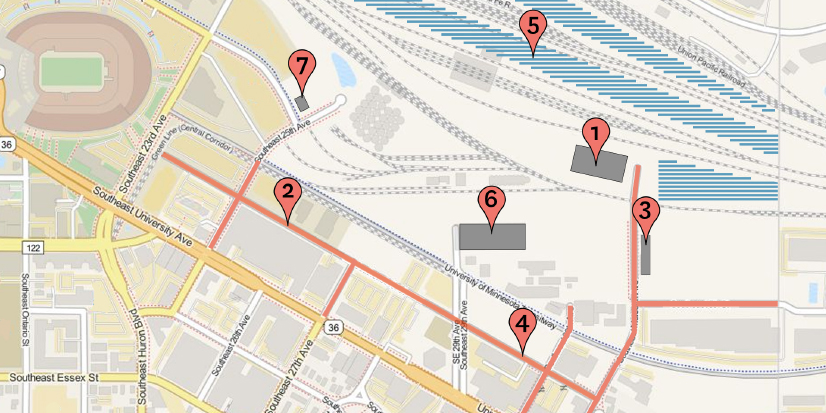 INTEGRATED UTILITY SYSTEM DESIGN FOR TRANSIT-ORIENTED DISTRICT IN MINNEAPOLIS
Regensia's Joshua Foss was contracted to develop restorative infrastructure plans for an 80-acre parcel within Minneapolis/St Paul's Towerside Innovation District in support of its goal to become a replicable model for urban living. A customized Integrated Utility System (IUS) was designed to demonstrate how the district could use closed-loop, integrated systems to become resource secure, resilient, economically competitive, and attractive. A report incorporated a site-based schematic IUS design including infrastructure siting, a financial proforma of the system, finance strategies, ownership and implementation pathways, and opportunities, benefits, and barriers relating to key local Twin Cities' stakeholders. The IUS and subsequent report inspired the vision of the district to aspire beyond incremental and green development goals and aim for net positive performance.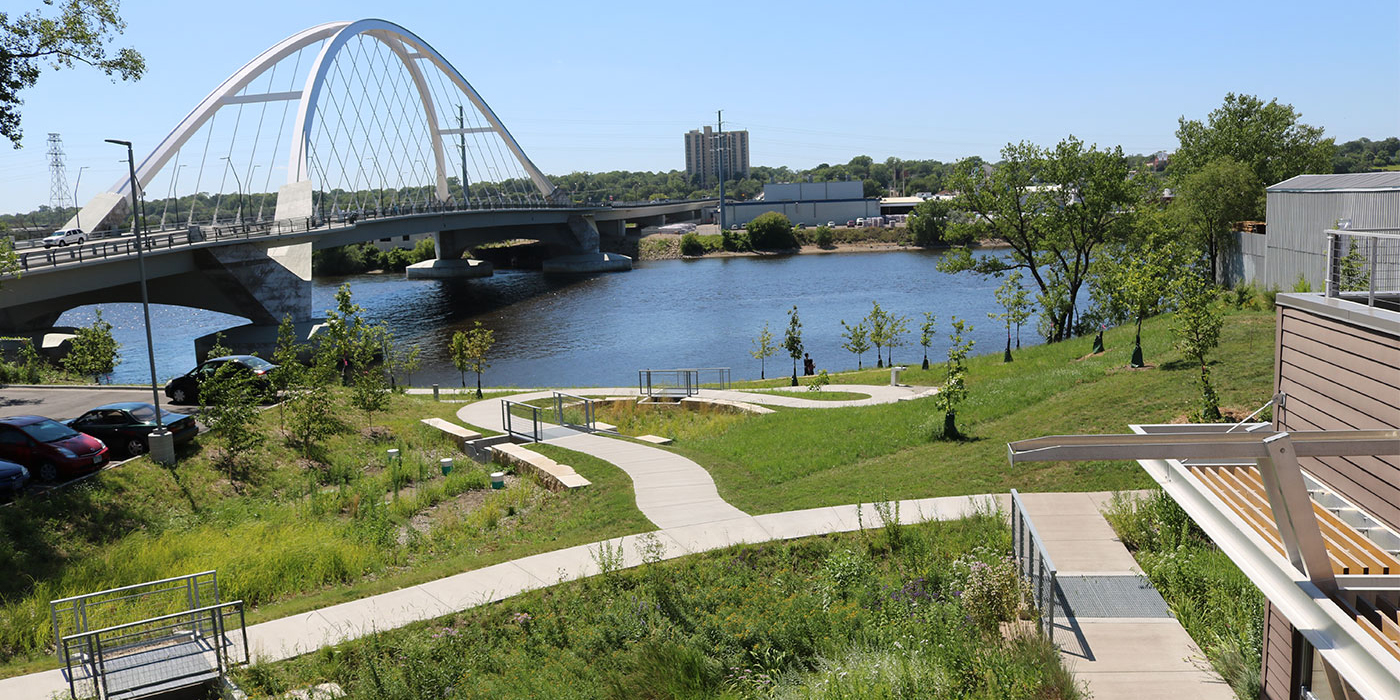 URBAN WATERSHED ASSESSMENT & REGENERATIVE INFRASTRUCTURE PLANNING
Regensia's Joshua Foss led a study for the Mississippi Watershed Management Organization in Minneapolis outlining the central role an Integrated Utility approach can play within a restorative urban watershed. The study benchmarked and assessed the watershed's current water conditions, modeled multiple IUHs to demonstrate its scalability, and provided associated cost-benefit and siting analysis of a coordinated network of Hubs located throughout the watershed.  The report provided valuable context for the MWMO to understand the key benefits an integrated and regenerative approach to water management can provide. The MWMO has since used the report to engage with key stakeholders throughout the Twin Cities to develop a collaborative project team capable of leading a detailed IUH design, feasibility study, and implementation of a pilot facility.