Regensia is honored to have been recognized as a featured presenter at the Global Entrepreneurship Summit (GES) in the Hague. The GES is the U.S. Department of State's preeminent annual event celebrating entrepreneurship's influence in developing market-based solutions to global challenges. Based on a theme, The Future Now, GES 2019 was co-hosted by the U.S. and Dutch governments June 3-5.  It brought together 2,000 entrepreneurs, investors, and government officials from 130 countries around five main sectors: food/agriculture, water, energy, health, and connectivity. The GES 2019 program was comprised of keynote speakers (including U.S. Secretary of State Michael Pompeo and Dutch Prime Minister Mark Rutte), expert panels, pitch competitions, and matchmaking activities linking innovators, investors, and policymakers.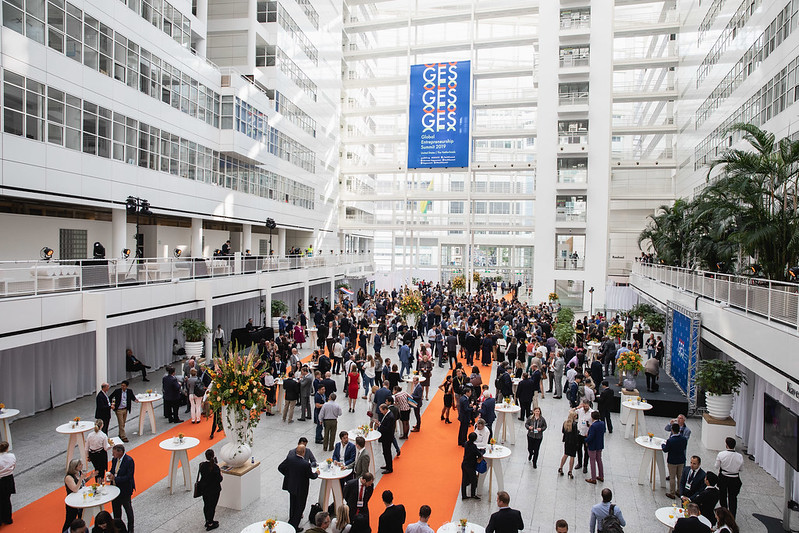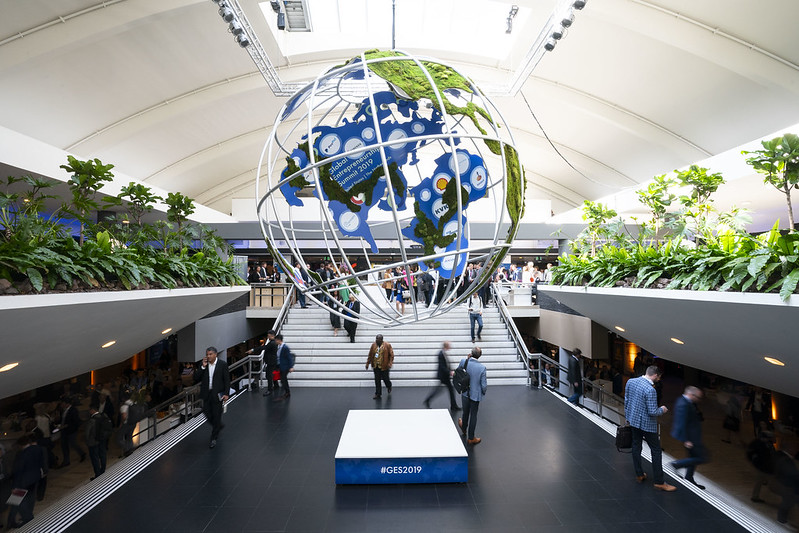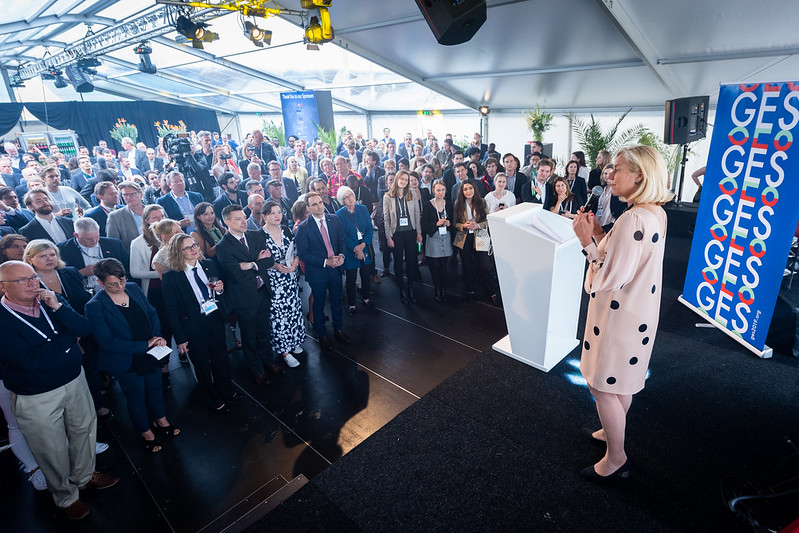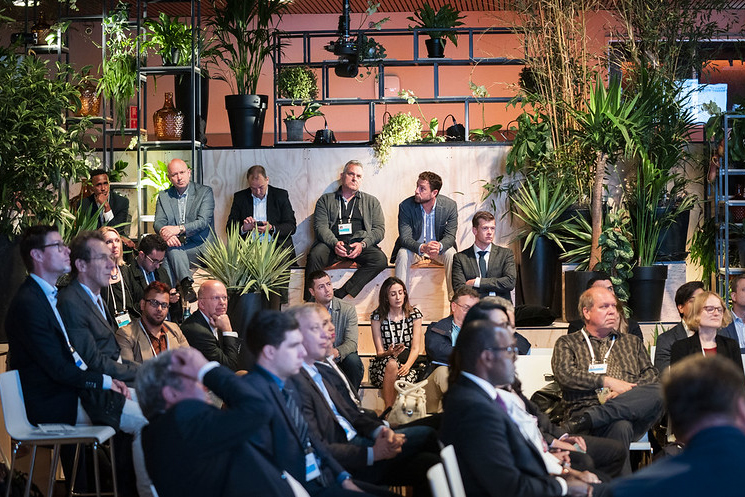 Regensia's Joshua Foss led a panel presentation within the Water theme alongside Jan David Mueller Vollmer of EnviroNet, LLC.  Titled Introducing the Regenerative Utility: Breaking Free from Siloed Urban Development and Investment Models, the presentation introduced the scope of the challenge centralized utility models face to meet current and future needs and need for groundbreaking new ways of addressing utility design and resource management.  It was identified that to provide 100% service coverage for sanitation and solid waste service by 2050, many regions' capacities for wastewater treatment and solid waste management will have to increase 15x and 20x, respectively. This presents a monumental engineering and financial challenge.
Joshua and Jan David proposed that a regionally coordinated network of multi-functional and distributed utility centers is a far more effective investment and means to provide critical service coverage. The co-locating of conventionally disparate infrastructure systems enables the conversion of waste into resources, and employs diverse community functions such as food markets and business development services.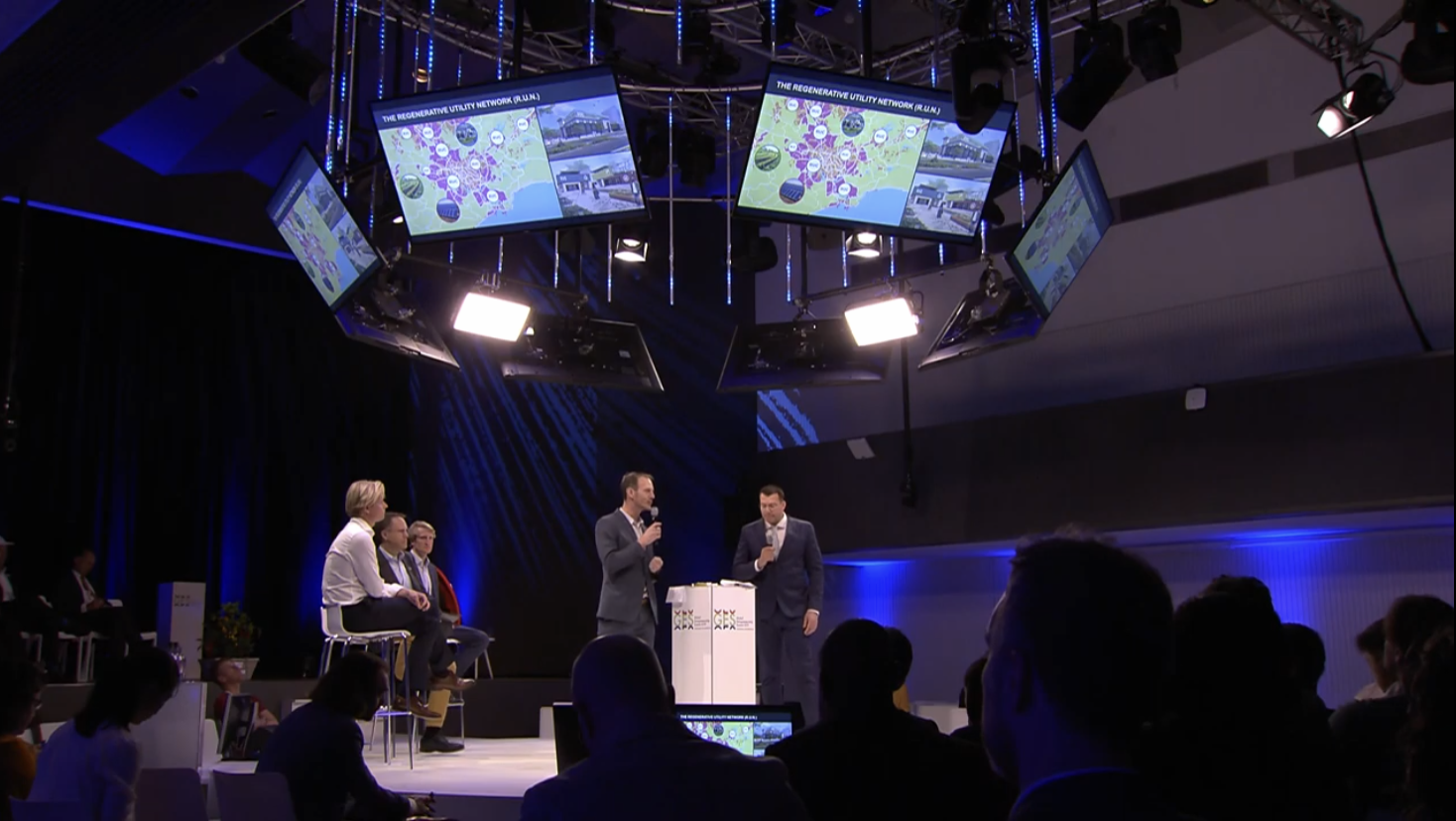 A brief video summarizing GES 2019 can be viewed below: